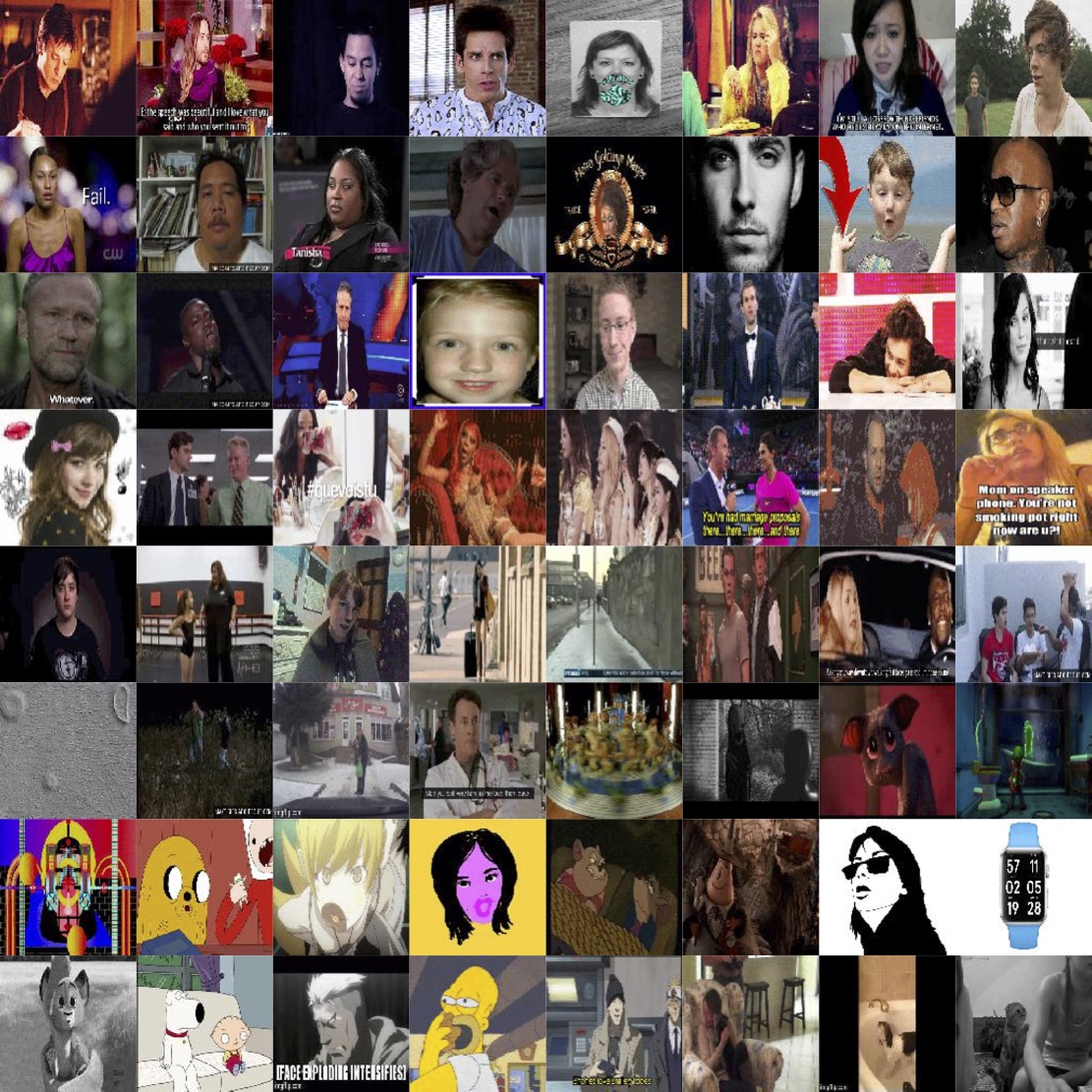 Yizhou Wang, Liangliang Cao.
We proposed a novel super-resolution approach for GIFs, which uses two high-resolution frames (the first and last frames) as well as the low-resolution data to generate a high-resolution GIF. To validate this approach, we collect a new super-resolution dataset for GIFs. The experiments on this dataset show that the performance of our algorithm significantly outperforms the popular video super-resolution baselines while achieving at least 80 times speedup on CPU.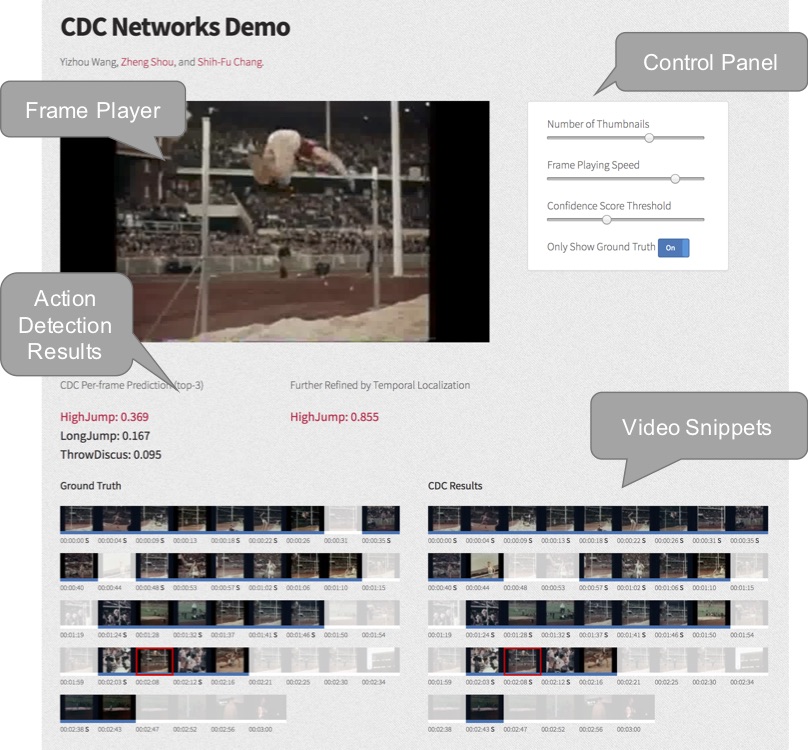 Yizhou Wang, Zheng Shou, Shih-Fu Chang.
We proposed a series of new web-based methods of demonstration for TAL problem, including snippet-level and frame-level demonstration. On the demo website, users can either upload video or select video from THUMOS'14 to processing TAL algorithms. TAL algorithm available: Segment-CNN and CDC Networks. The demonstration methods we proposed can give users TAL results clearly and effciently.
Computer Vision
Yizhou Wang, Zheng Shou, Shih-Fu Chang. Demo: Temporal Action Localization in Untrimmed Videos. NYC Media Lab. Sep 2017.
Active Debris Removal
Y. Liu, J. Yang, Y. HU, M. Zhao, Y. Wang, Q. Pan. A Multi-Objective Planning Method for Multi-Debris Active Removal Mission in LEO. AIAA Guidance, Navigation, and Control Conference. 2017.
Y. Liu, J. Yang, Y. Wang, Q. Pan, J. Yuan. Multi-objective optimal preliminary planning of multi-debris active removal mission in LEO. SCIENCE CHINA Information Sciences. 2016.
Y. Liu, J. Yang, Y. Wang, Q. Pan, J. Yuan. Multi-objective optimal preliminary planning of multi-debris active removal mission in LEO. IEEE Chinese Guidance, Navigation and Control Conference. 2016. (Best Paper Finalist Award)
Mathetical Contest in Modeling Paper
Y. Wang, X. Yang, Y. Zhu, L. Wang. How to Eradicate Ebola. The Journal of Undergraduate Mathematics and Its Applications. 2015. (MCM Outstanding Winner Award)
Conferences Reviewed
ICME 2018, PAMI 2018, SITIS 2018
Transactions Reviewed